Bespoke luxury yacht charter.
Boat and Ferry trips on the Costa del Sol
Sailing can be such fun, there is nothing like being out in the fresh air sailing along the Mediterranean on the Costa del Sol.
Some companies offer luxury yacht and boat hire, a luxury sailing concierge, who can arrange almost everything from sunset cruises with fine dining to trips to Morocco and Portugal. All in all it's great to see Costa del Sol from the sea.
Málaga Boat Trip and Meal at the Port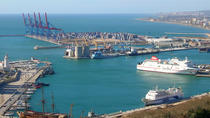 Málaga Boat Trip and Meal at the Port
Would you like to enjoy a 1-hour boat trip near to the Málaga coastline? Aboard a sailing catamaran, that has a capacity for 100 people, you will share this experience with other sea lovers taking in views of the beautiful coastal scenery. Also you'll savor a great meal in a nice restaurant at the port of Málaga. You'll take lunch or dinner depending on the boat schedule you choose.

Gibraltar Dolphins Full Day Trip from Costa del Sol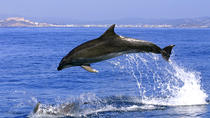 Gibraltar Dolphins Full Day Trip from Costa del Sol
Discover the scenic highlights of Gibraltar on this full-day trip from Costa del Sol (departures from Malaga, Torremolinos, Fuengirola, Marbella and Estepona). With an expert guide, journey from Costa del Sol to Gibraltar by air-conditioned coach. Know the Bay of Gibraltar is the permanent home of three different species of dolphins. Then, enjoy time to explore Gibraltar's center independently. Perhaps have lunch at a British-style pub, browse the big-name stores, and snap up duty-free bargains.

Tarifa whale and dolphin watching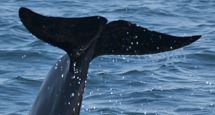 Tarifa Whale and Dolphin watching
A wonderful opportunity to get close to whales and dolphins in their natural habitat in the Strait of Gibraltar. This is the area of sea where the Atlantic Ocean and Mediterranean Sea meet, in the narrow space between the southermost point of Spain, and the African continent.

Ferry Tarifa -TANGER
Not just for transport, the fast hydrofoil from Tarifa to Tanger town can be fun. Visit our page on the ferry service from Tarifa, Algeciras, Malaga and Almeria to north Africa. More>
Benalmádena - Fuengirola
Boat trips on the Joven María II between
Fuengirola
port and Puerto Marina,
Benalmádena
. Sailings daily, from Fuengirola: 11.30, 13.30, 15.30; and from Benalmádena, 10.30, 12.30, 14.30.
(Tickets, single, 5 euros adults, 2.50 euros children)
Benalmádena - Torremolinos
Puerto Marina,
Benalmádena
to
Torremolinos
round trip, sailings daily. Take the boat to
Fuengirola
or Benalmádena and stop off and visit their street markets and explore the towns or relax on an evening boat trip from Benalmádena along the coast towards Torremolinos and back.
Tel. 952 44 48 81, 629 58 36 56
Marbella Puerto Deportivo - Puerto Banus
Blue Catamaran operate a service from Marbella Puerto Deportivo leaving at 11.00, 12.00, 13.00, 14.30, 16.00, 17.30 and 18.30. (22.30 July & August only)
From Puerto Banus the Sky Blue catamaran leaves at 11.30, 12.30, 14.00, 15.30, 17.00, 18.00 and 19.00 ( 22.00 and 23.00 July & August only) Phone + 34 663 827 986. to check sailings, especially in winter. A return ticketl costs 15 euros and 8 euros single.
Tickets:
Marbella from the kiosk at the entrance to the Puerto Deportivo in Marbella. The boat departs from the outer wall (muelle) of the port.
Puerto Banus on the boat right outside the Red Pepper restaurant. .