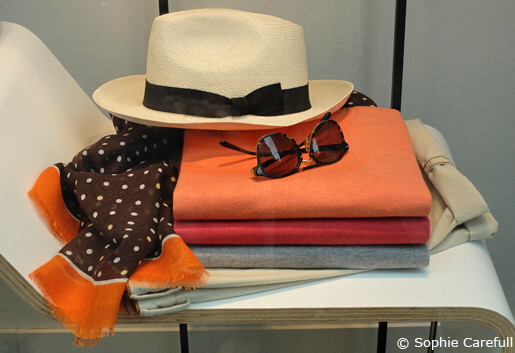 Stylish souvenirs from the Costa del Sol.
Shopping on the Costa del Sol
Shopping on the Costa del Sol in one respect is similar to shopping in the rest of Andalucia. Plenty of small, often family-run, shops still pack out the streets of small towns and resorts, in addition to this there are more hyper-markets, shopping centres and specialist international shops.
Souvenirs
If you're visiting the Costa del Sol and hoping to shop for interesting things to take home with you, you'll probably want to take excursions just inland from the Coast in order to find real traditional souvenirs. For example, in the mountain village of Tolox, local men still carve kitchen utensils during the summer months when the government pays them to sit at lonely outposts throughout the mountains watching for signs of forest fires. In Ronda, locals are known for the fine furnishings they produce.
On the Costa del Sol you will mostly find the typical trinkets and ceramic wares sold throughout this region. It's also easy to find African imports, especially from nearby Morocco and Senegal.
The Costa del Sol can also be a great place to shop for great fashion, especially in Marbella. And all along the coast you'll find shops full of locally fashioned leather goods, from purses to shoes to coats. Also, there is a thriving local lingerie business with many items sold in small shops in the centre of Málaga produced by women living in the surrounding countryside and pueblos.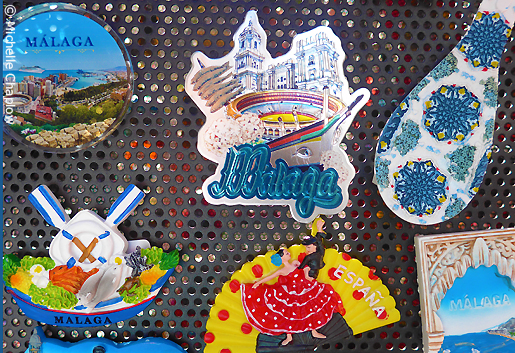 Take home a little piece of your trip to the Costa del Sol.
INTERNATIONAL SHOPS
On the Costa del Sol, thanks to the international climate that is created by so many different nationalities living together, products from all over Europe and the world are sold at various key points along the Costa del Sol - such as Dunnes Stores in Fuengirola and Málaga and the Iceland food chain that has stores in Pueblo Nuevo near Sotogrande, and oposite Puerto Banus. Scandinavian shops at Centro Idea in Mijas, and German bakeries dot the coast. Asian and Arab markets can be found. .
Shopping
Markets
Search Hotels on Costa del Sol