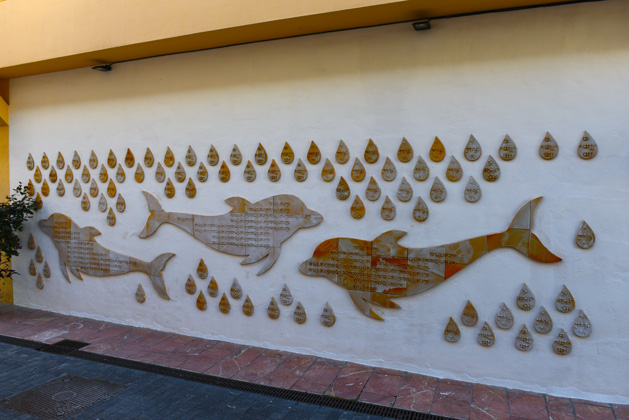 A mural in Braille- Agua
Agua
Agua (water) Mural in Calle Malaga, Edificio Salymar by Francisco Jesus Redondo Losada, born in Asturias in 1968. The mural measures seven metres long and two metres high The artist decided to represent dolphins in the sea as a symbol of marine Estepona. In 2010 Francisco won the II Bienal Iberoamericana de Diseño with a book illustrated by blind people. Since then he has focused artistic work in this area.
This is the first mural with Braille in Spain and is made from ceramic pieces.
This mural was included in the in the 'Inaugural International Mural Competition of Estepona - 2017'.
Take me back to the Estepona Murals home page.
Search Hotels near Estepona murals