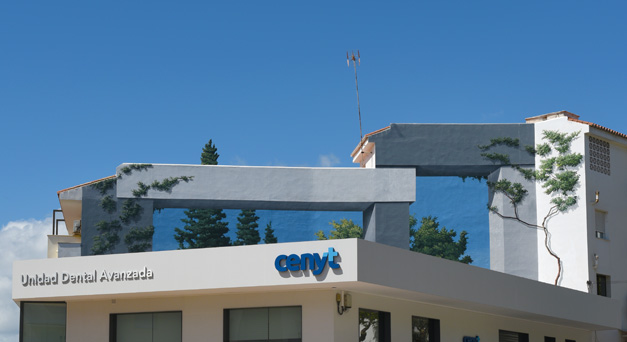 Porticos del Cielo (platforms in the sky)
Porticos del Cielo
Porticos del Cielo (platforms in the sky) is a mural by José Fernández Ríos. This work is of a building with a large window overlooking a forest. This 175 m2 trompe l'oeil plays with the architecture simulating the building is hollow and combining it with vegetation.
it is painted in the hyper-realistic style. Passers by may think that they are faced with a structure, a grove of trees and an intense blue sky.
Take me back to the Estepona Murals home page.
Search Hotels near Estepona murals