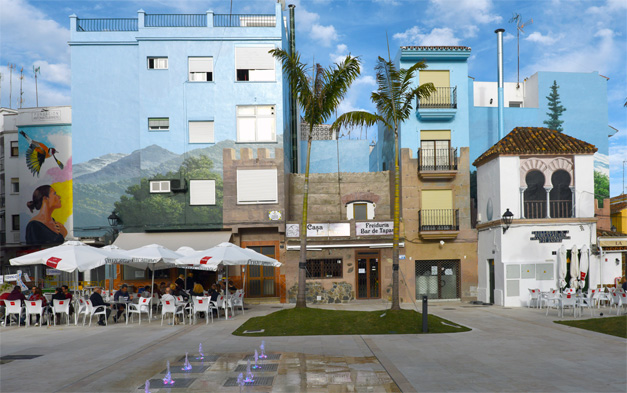 Recuerdos Orientales (Eastern memories)
Recuerdos Orientales
Recuerdos Orientales (Eastern memories) is a 600 m² mural by the hyperrealist artist José Fernández Ríos. It is inspired by Moorish architecture and features elements of monuments and archaeological sites as well known as the Alhambra in Granada, Malaga Alcazaba and ancient city of Medina Azahara near Cordoba.
This work has been painted on buildings alone one entire side of Plaza Antonia Guerro, creating an interesting sense of volume.
Take me back to the Estepona Murals home page.
Search Hotels near Estepona murals