BEACHFRONT HOLIDAY RENTALS
Beachfront rentals are quite exclusive; most seaside resorts and towns have coastal roads which separate buildings from the beach, so renting a property with immediate access to the sand or promenade is very special. These properties make a seaside stroll, sunbathing and swimming all directly accessible.
Some stretches of coast are very quiet and peaceful, for example along the less developed Costa de la Luz and Costa Almeria. Others, especially the Costa del Sol, have busy promenades along their beaches (increasingly so as the Senda Literal coast path expands). In these areas, you´ll have to keep the gate closed and watch out for cycles and skateboards.
In Marbella and other resorts on the Costa del Sol, beachfront holiday rentals will come at a premium cost. Elsewhere, especially in the seaside towns of the Costa de la Luz in the Huelva Province, they will be more affordable. Below is a small selection of beachfront houses, apartments and villas, separated into coastal stretches.
Apartment Holiday Rentals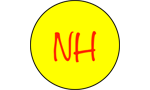 NerjaHoliday
We offer a super selection of self catering apartments, holiday rentals and villas in and around the beautiful white town of Nerja.
COSTA DEL SOL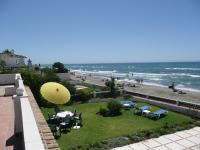 Marbella Beach House
Beautiful, rustic beachfront villa. Tastefully decorated with vintage furniture, but full modern amenities. Large private terrace and beach-facing lawn, with private access immediately onto sand. Uninterrupted sea views. 15 minute drive east from Marbella. Sleeps 6.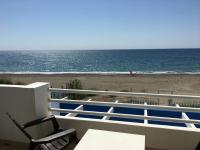 Banus Frontline House, Estepona
Super modern beachfront house with kitsch furniture. Private balcony, and lawn with white picket fence leading straight onto Playa del Saladillo. Full amenities including air conditioning and mosquito nets. 14 minute drive east of Estepona, with Laguna Village Shopping Centre just 7km away. Sleeps 8.
COSTA DE LA LUZ
Cortijo El Pozuelo, Tarifa
Individuals rooms in relaxed, tasteful beachside villa in style of traditional Spanish cortijo, or farmhouse. Rustic single-level house set around central court, refurbished to high modern standard. Eclectic furniture taking inspiration from surf scene in Tarifa, a 7 minute drive away. Lawn with sun loungers, and access to Playa de los Lances. Three rooms available, each sleeping 2 guests.
Casa Guido, Los Caños de Meca, Cadiz
Modern, minimalist beachfront apartment with slick interiors. Private balcony with clear sea views. Full amenities and access to shared pool. Short walk across lawn to Playa del Estrecho. Set in small village of Los Caños de Meca, and a 50 minute drive from Cadiz. Sleeps 6.
COSTA TROPICAL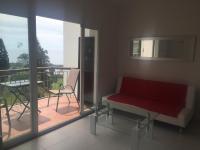 Apartment On Salobrena Beach
Modern, minimalist beachfront apartment in small town of Salobreña, metres from Salobreña beach. Private balcony with views of gardens and sea, and access to shared pool and tennis courts. Lawn connects directly with sand. 50 minute drive from Granada, and sleeping 3.
COSTA ALMERIA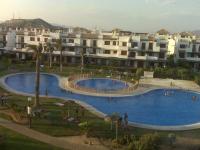 Jardines Nuevo Vera
Modern duplex apartment. Contemporary interiors, and full kitchen and bathroom amenities. Private balcony with sea views. Access to shared pool and gardens leading straight onto Playas de Vera. One hour drive from Almeria. Sleeps 2 – ideal for couples getaway.