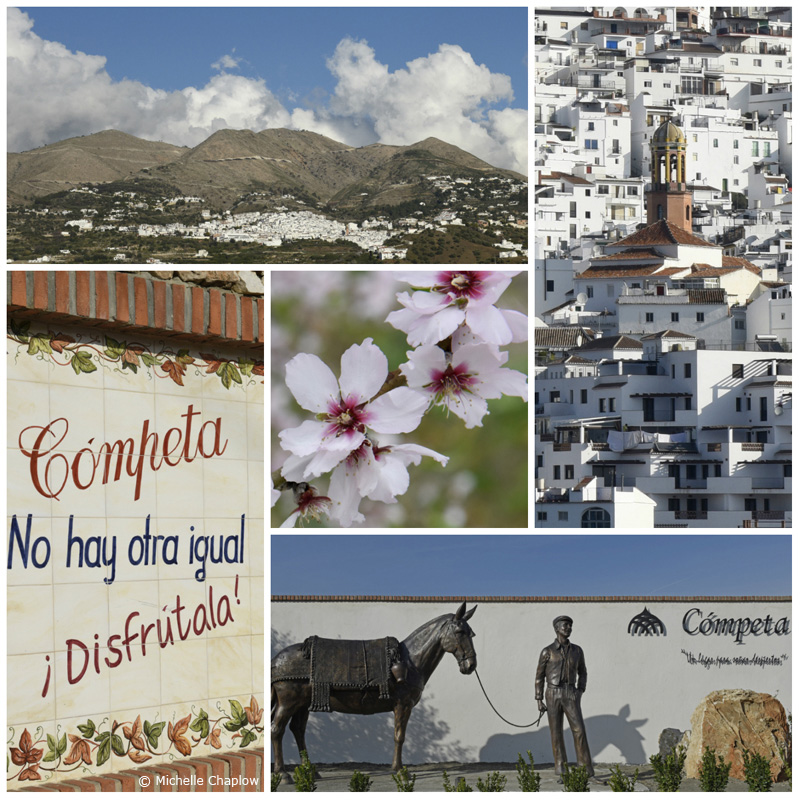 Long known as the pearl of the Axarquía is the town of Cómpeta; one of the best bases for a stay in the Axarquía.
Located seven hundred metres above sea level with stunning views of the surrounding mountains, countryside and Mediterranean, Competa is best known to many for its locally produced wine, available both dry and sweet, as well as being plentiful and cheap. One of the most popular annual fiestas here is the Noche del Vino (Night of the Wine) on the 15th August which features a programme of flamenco and sevillana music and dance, plus plenty of free-flowing vino. Apparently, the locals reputedly prefer the sweeter wines, while the foreign residents and tourists like the dry. This area is particularly popular with Scandinavians, many of who have renovated old farmhouses and fincas in the vicinity.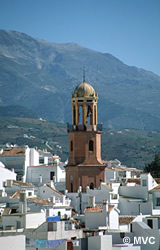 This steady influx of foreigners has proved positive overall for the locals in helping to slow down the former inevitable migration of young people to the cities and coast. These days Competa is self sufficient and thriving, providing its three thousand inhabitants with a municipal market for example with a fresh daily supply of meat fish and vegetables. It is a charming flower bedecked old town with its main centre, the Plaza Almijara, dominated by a magnificent sixteenth century church. This bustling square is one of the best places to enjoy a break with a choice of several bars and restaurants.
Competa is fascinating to explore with its labyrinth of narrow cobbled streets that date back to Moorish times and spectacular views. The town is located less than an hour from Málaga airport on the Motril bypass, so ideal for a day trip, as well as an overnight stay for those who want to explore the area further or continue their journey into the province of Granada. The end of January, early Febuary is the Almond blossom season, visit then to see beauiful landscapes in Competa and the surrounding villages of La Axarquia
Bed and Breakfast
La Vista B&B
Cosy Bed and Breakfast in the heart of the white-washed village of Cómpeta.
Property for sale

Sunset Properties Spain
For a personal service from start to finish and afterwards too. Gives us a call +34618295063