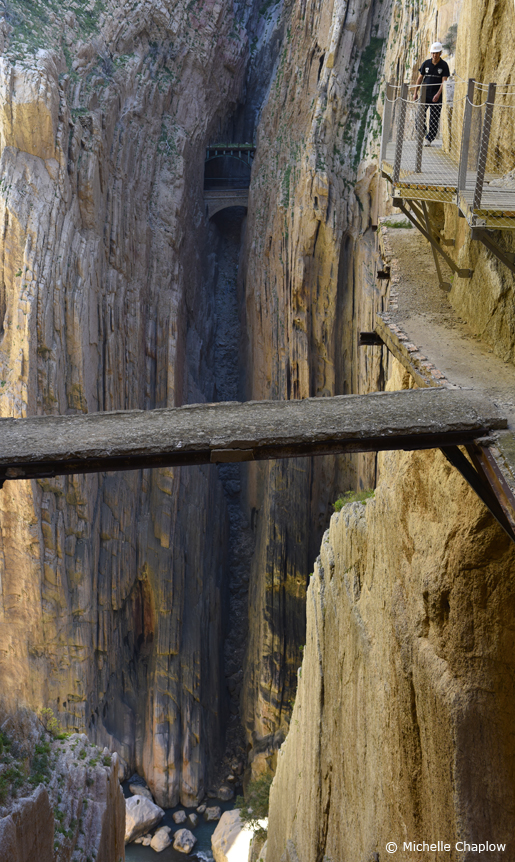 Embarking on what has been called "The scariest walk on earth"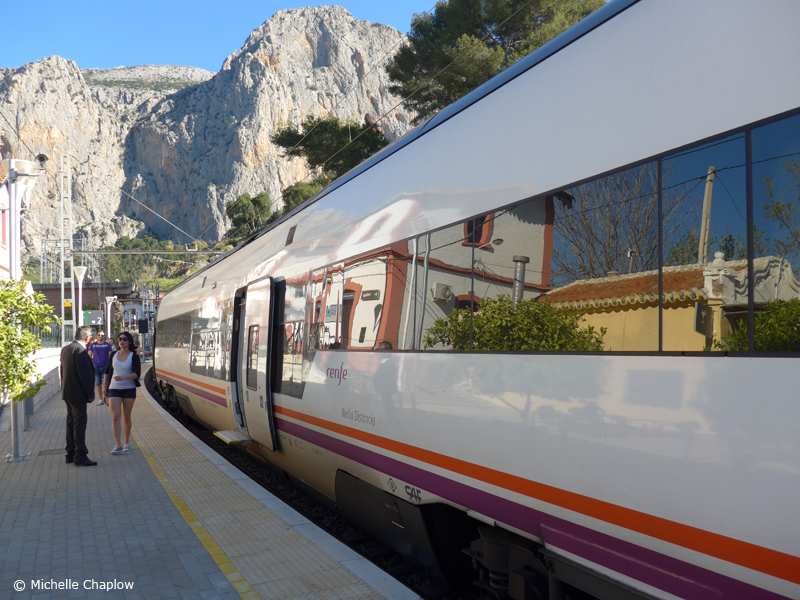 Arriving at El Chorro Railway Station to walk The Caminito del Rey © Michelle Chaplow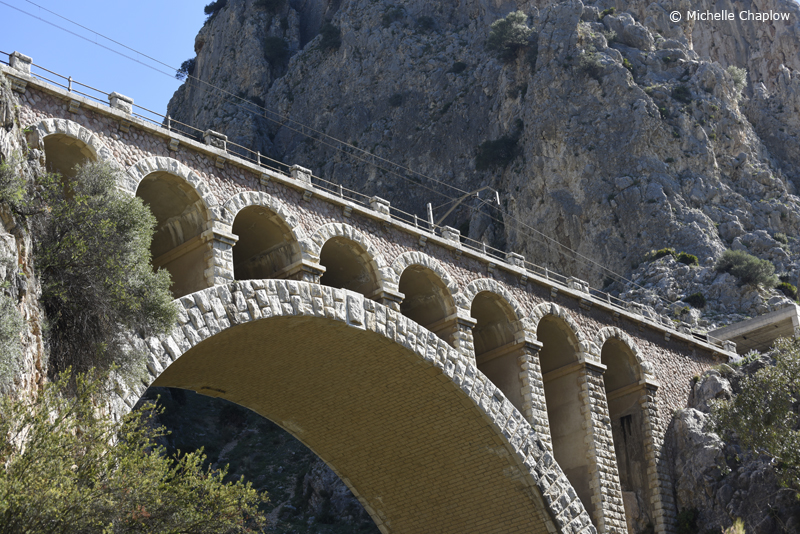 The Railway Bridge towers over the South Access to the Camino del Rey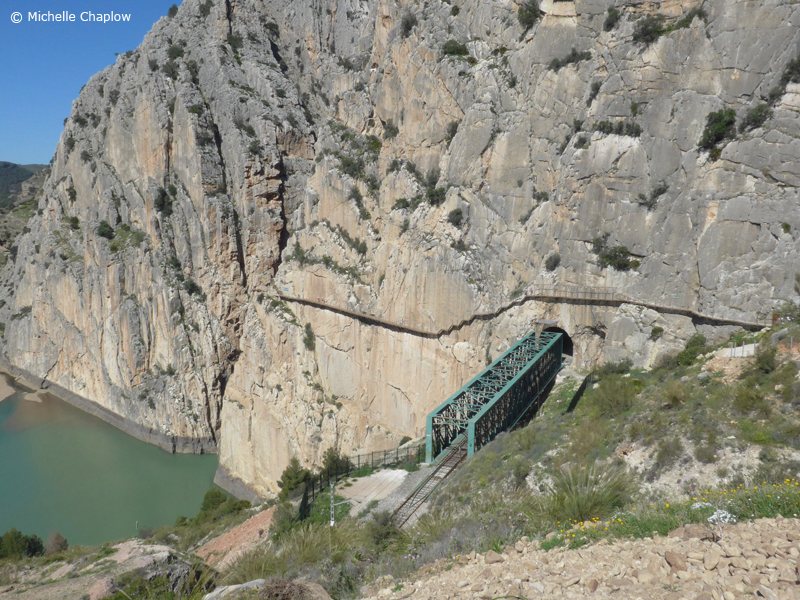 The South Entrance, check out this cliff hanger walkway © Michelle Chaplow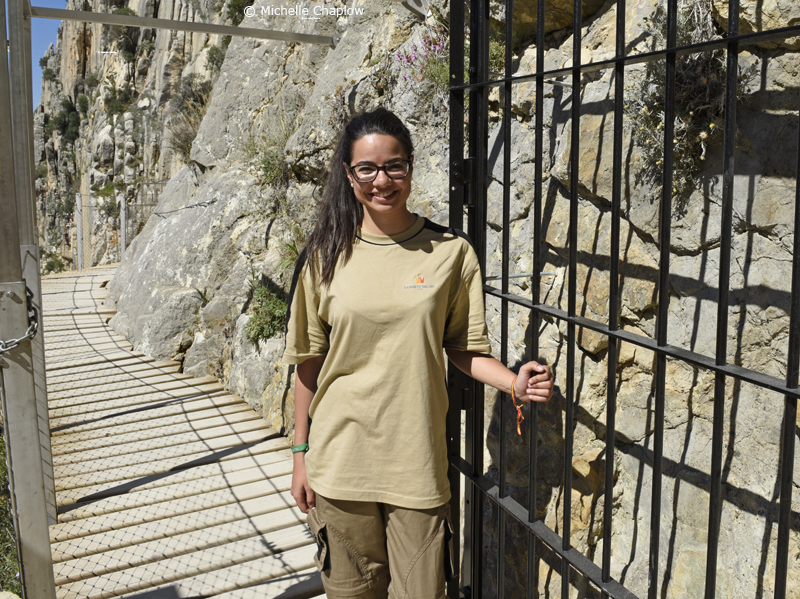 Big Spanish smiles as you enter "the Scariest Path in The World" © Michelle Chaplow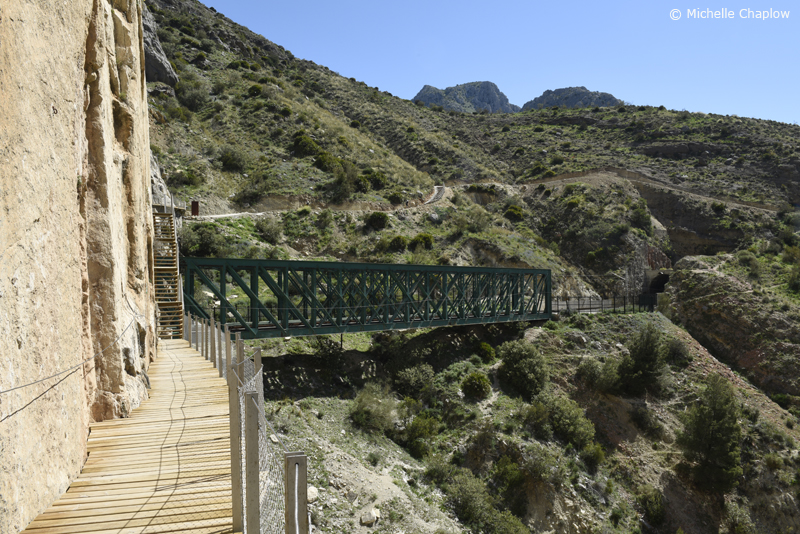 Looking back to the railway line © Michelle Chaplow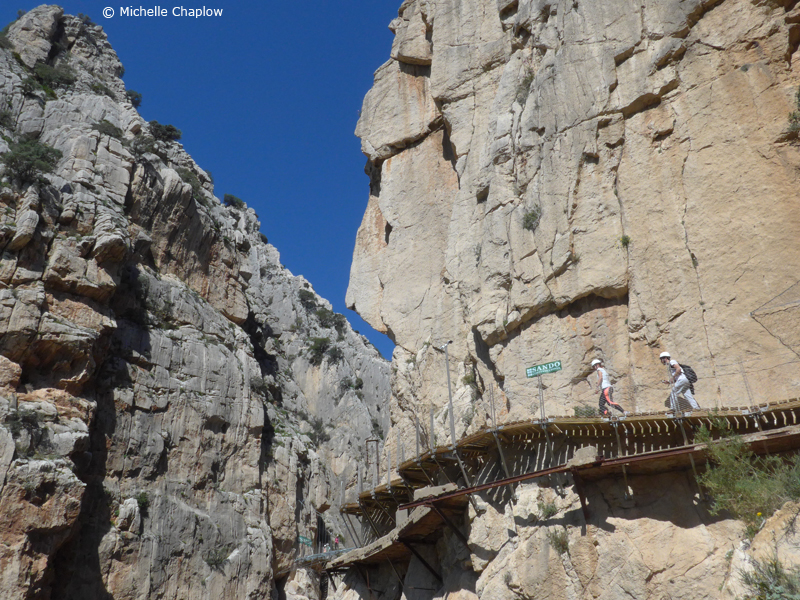 The climb from the South Entrance © Michelle Chaplow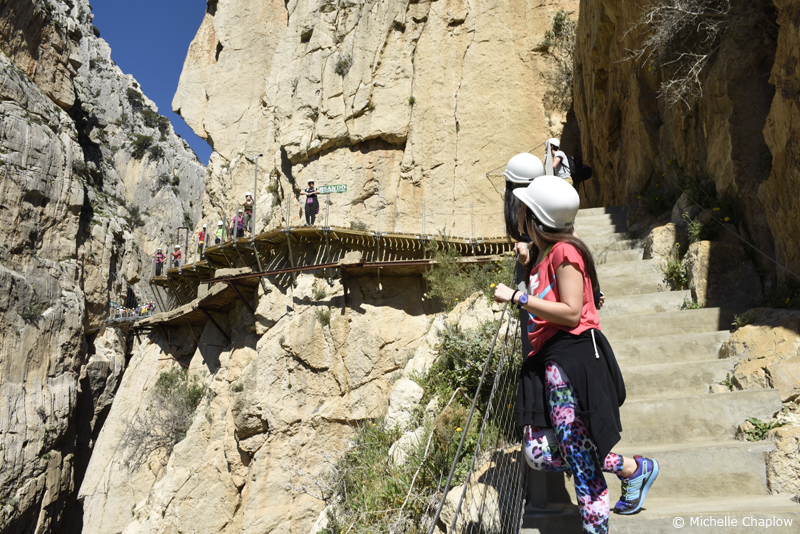 Great family day out, for those with a head for heights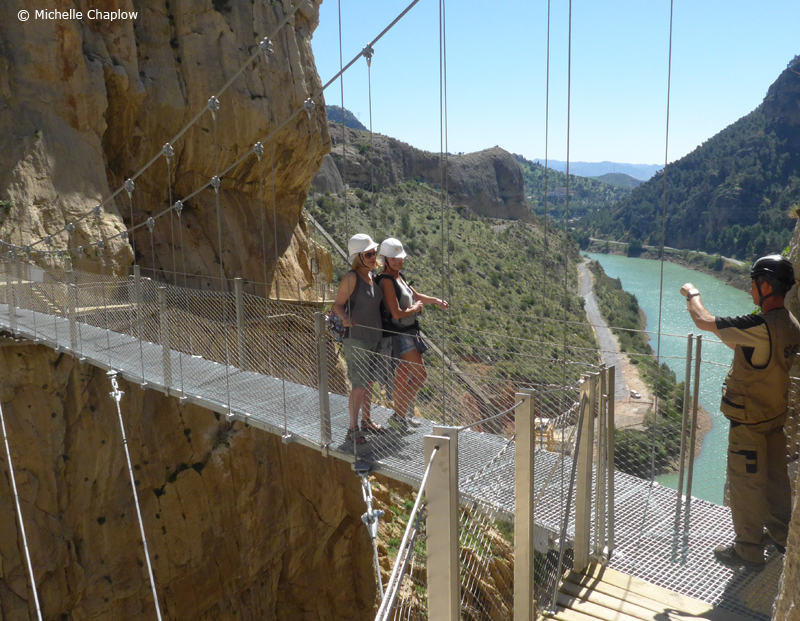 Wobbly Bridge with superb views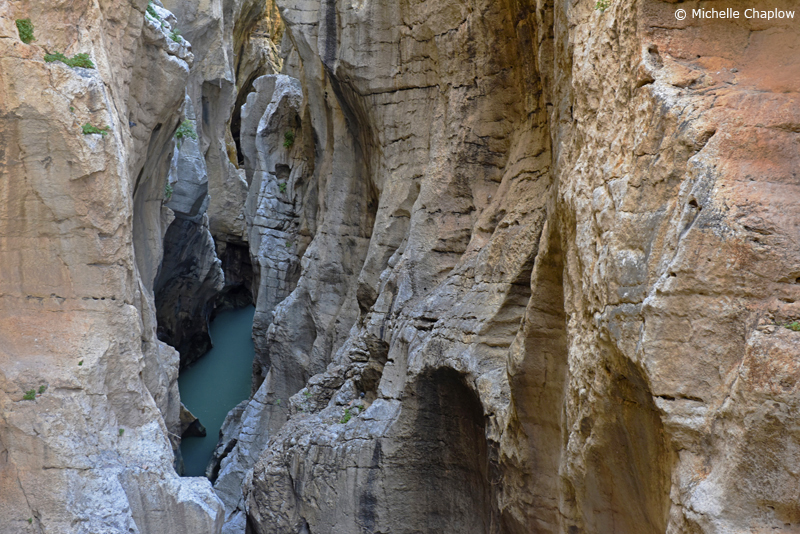 Here is one beautiful example of how water shapes the earth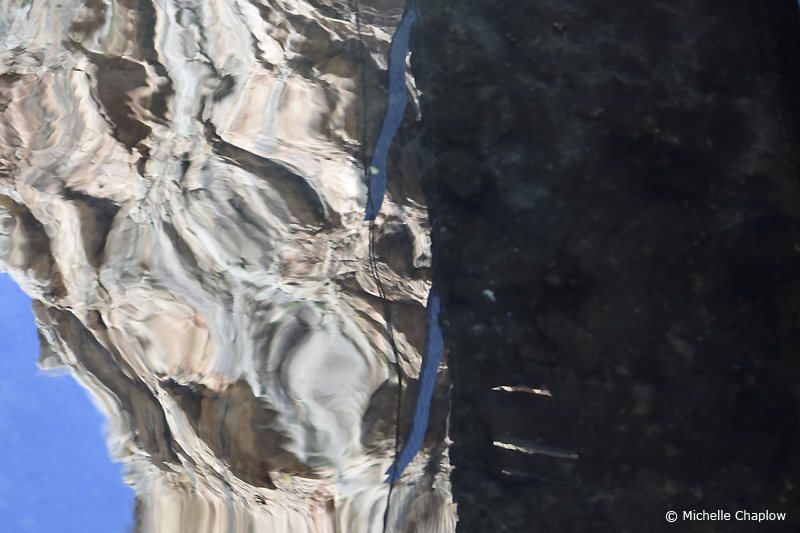 Reflections of the Camino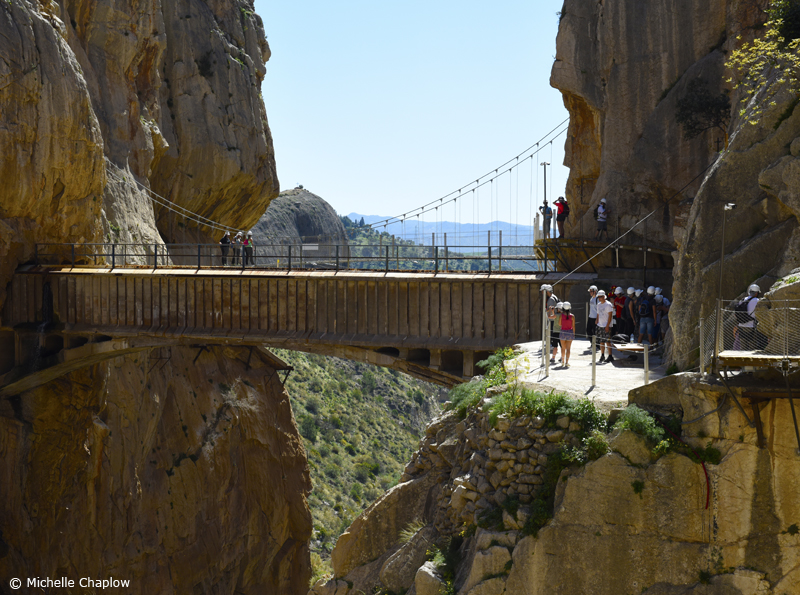 Breathtaking views from dizzy heights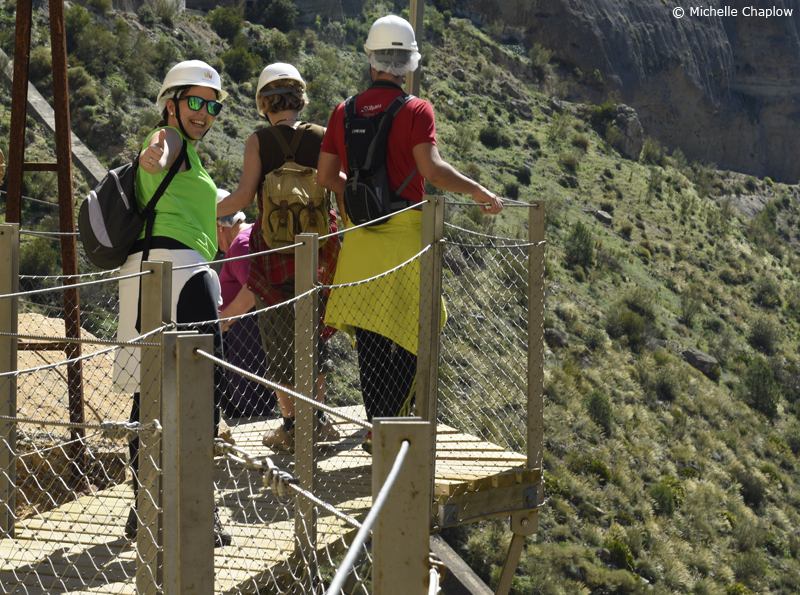 Loads of happy faces on the Camino del Rey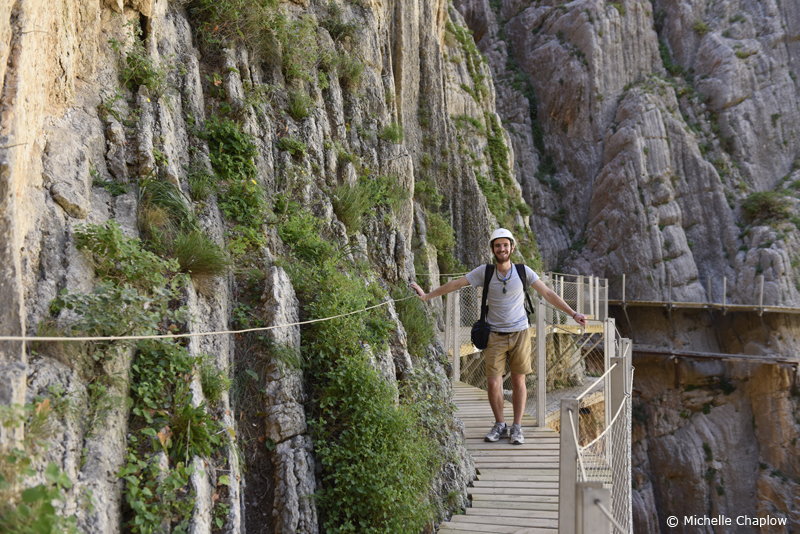 Barcley Spicer - Jenkins loving the Camino del Rey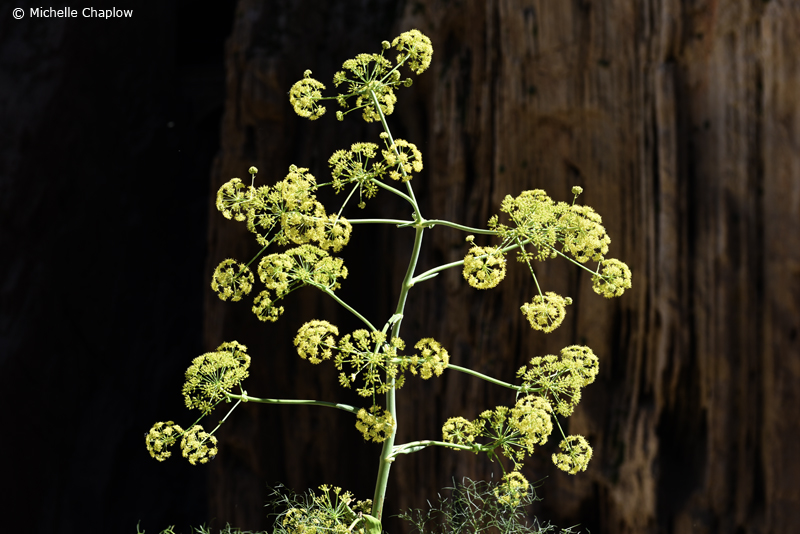 Wild flowers on The Camino del Rey © Michelle Chaplow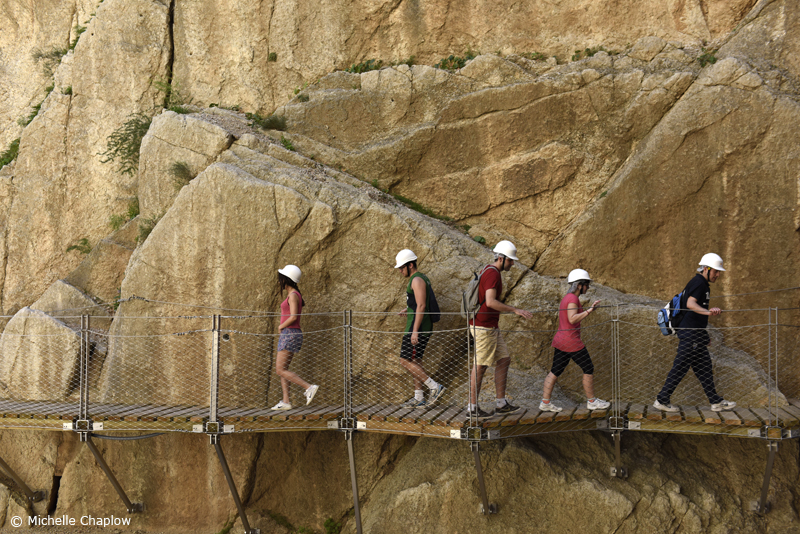 #CaminitodelRey you used to walk in both directions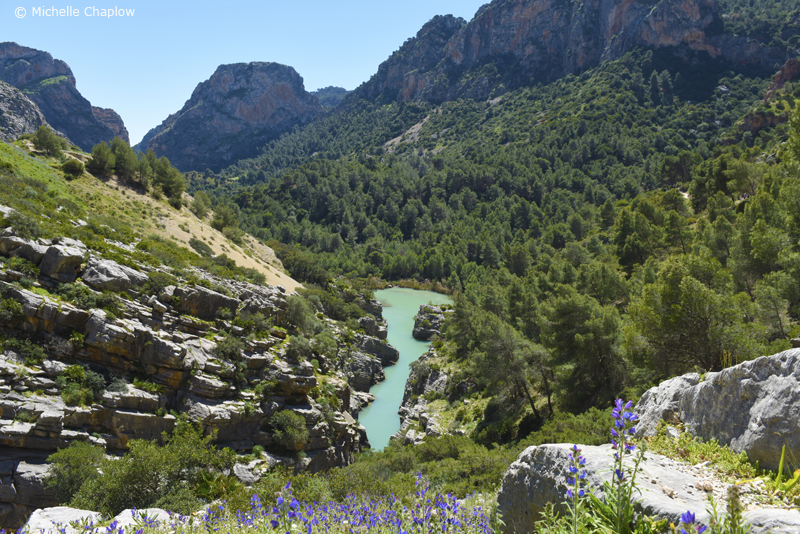 How green is this Valley? Valle del Hoyo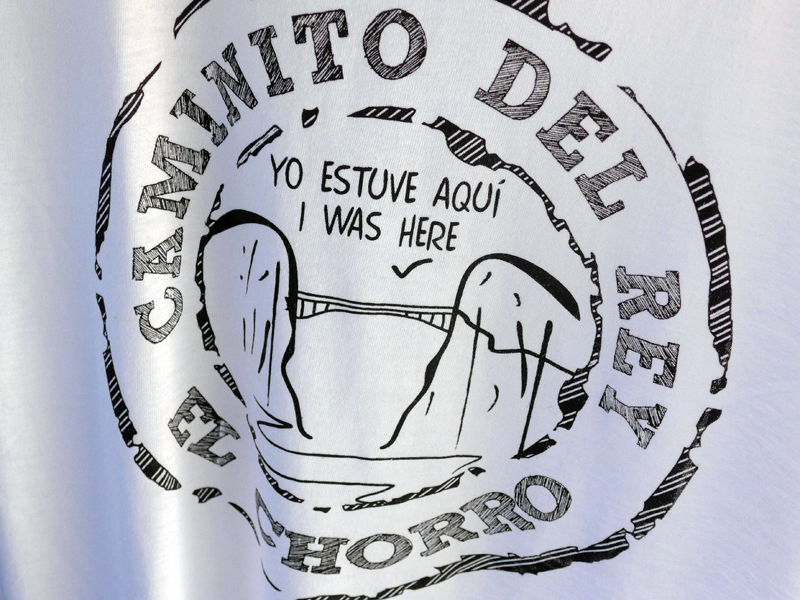 Been there, done that, got the T-shirt;)
Photo Blog Of the Camino Del Rey By Michelle cHAplow #caminitodelREY
Enjoy some of Andalucia's most spectacular scenery close-up on the newly reopened Caminito del Rey, the King's Little Path, in Malaga province. High up above El Chorro gorge, the Camino is not a difficult walk, but not it's for the faint-hearted or those with vertigo - as you can see from these photographs.
Caminito del Rey Entrance Ticket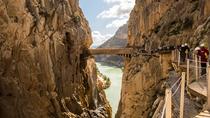 Caminito del Rey Entrance Ticket
Caminito del Rey entrance tickets can be booked on-line here for the official 10€ per person ticket price. Booking here via Viator includes a full refund if cancelled more than 24hrs in advance. You will need to book your date and time. Monday to Friday. Price 10€

Caminito del Rey - Morning Guided Tour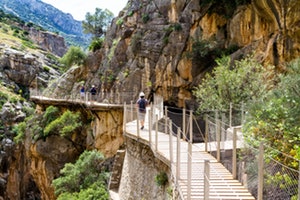 Caminito del Rey three hour guided tour. Meet at El Kiosko restaurant at 11.45. This time is suitable for catching the train from Malaga city.
Thursday to Saturday. Price 28€
Caminito del Rey Tour from Costa del Sol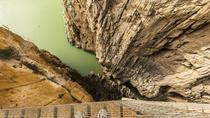 Walk the Caminito del Rey with guide and transport from Costa del Sol. This tour helps you walk the exciting path without any of the logistical complications. Wednesdays and Fridays or Saturdays. (Bookings to March 2020)
From Marbella, Torremolinos, Fuengirola and Malaga - 42€

Caminito del Rey - Private Full Day Tour from Malaga or Nerja

Be driven to Caminito del Rey entrance and walk the path. This is a small group guided tour by professional historian along Caminito del Rey, including outward and return transport. You will be collected from south exit for the return transport.
Tuesday to Sundays.
From central Nerja & Malaga - 75 €
back to Camino del Rey Home page