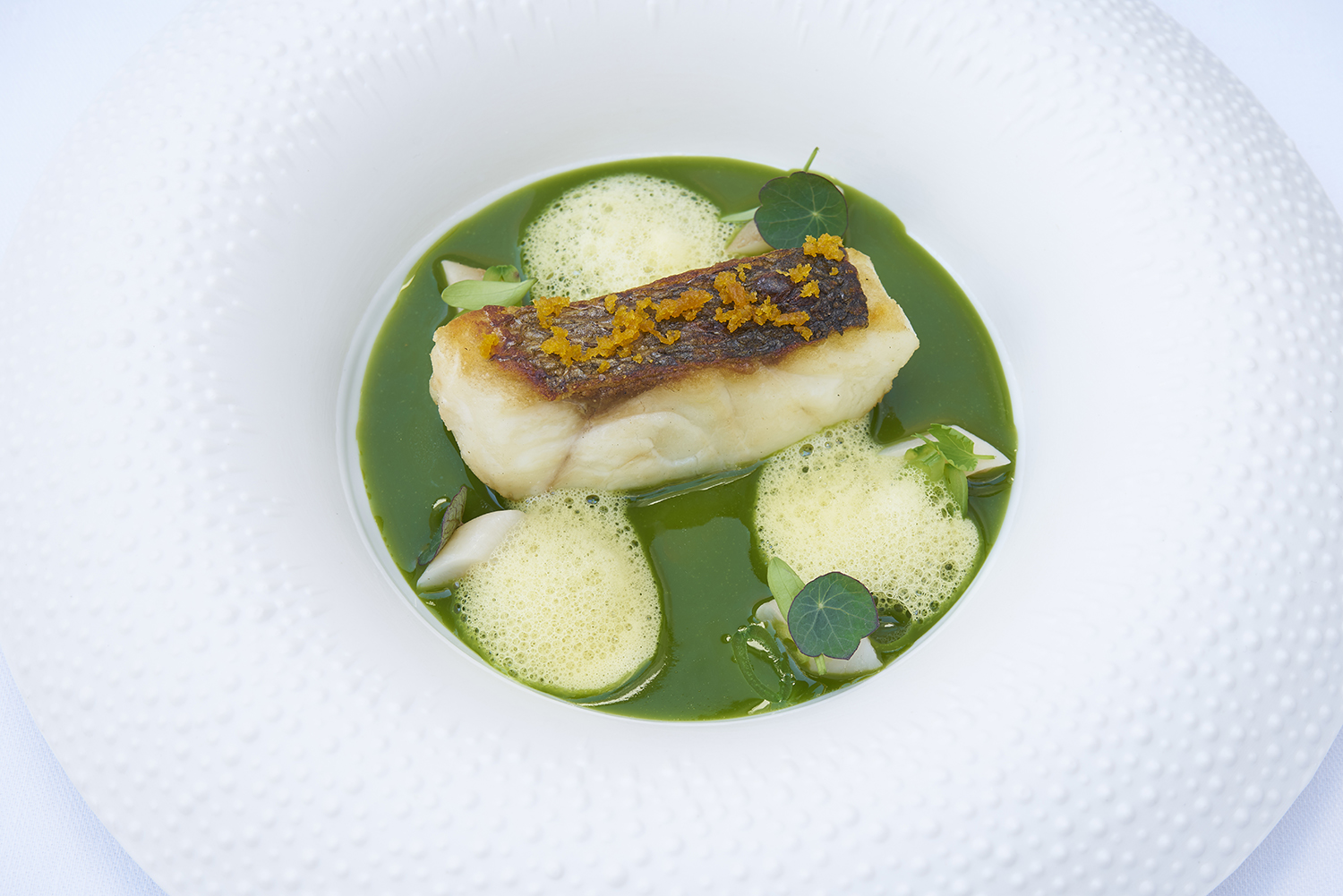 Lubina en su jugo © Skina
Michelin Star Restaurants in Andalucia
Andalucia, with its fabulous, world-renowned gastronomy and bountiful and varied natural produce, has its fair share of Michelin-starred restaurants.
The region has 18 establishments boasting the highly coveted recognition from the French gastronomy bible. In total, as of the 2019 guide published in November 2018, Andalucian has 16 one-Michelin-starred restaurants, and two boasting three stars, the top accolade.
Interestingly, a large part of them are located close to the sea – in Malaga, Marbella, Fuengirola, the Almeria coast, Cadiz, Jerez and Huelva.
Three Stars
One Star