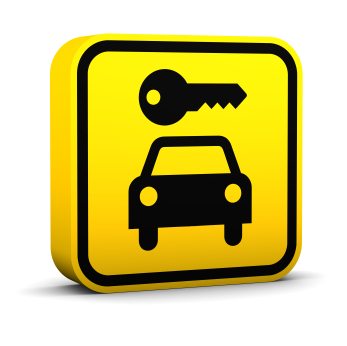 Hire car deals from Granada airport
When staying in Granada city centre, you may wish to visit other areas around the province, popular areas to visit from Granada city include the Ski Resort, and the beach. There many beautiful and important landmarks and monuments to see outside of the city centre, and to make sure you see as many of these as possible we recommend hiring a car. As with most tourist areas, car hire offices to facilitate travel in and around Granada are plentiful. The two main pick up and drop off points for car hire in Granada are: The Train Station and the Airport.There are also a number of independent car hire offices scattered around the city of Granada:
Hotels
There are also a number of hotels in Granada that have their own car hire desks, and car hire facilities. Check with your hotel when making your booking, it could make traveling around Granada much easier. However, be careful when booking through your hotel as prices may be higher due to commission.
Car Hire to Get to Granada
It is possible to hire cars form other airports to get to Granada:
To hire a car from Malaga Airport to get to Granada click
here
.
To hire a car from Gibraltar Airport click here.
It is possible to hire a car from all over Andalucia to get to Granada. For the best prices and options see our car hire hompage.
Sierra Nevada Ski Station
From Granada you may wish to hire a car to get to Sierra Nevada Ski Station. If that is the case we recommend the additional rental of snow chains for your vehicle - they will usually be available from your selected car hire office. If you are taking ski equiptment with you then you should ask for a roof storage container as it could take up space needed in the car.
Don´t Forget
When returning your hire car, make sure you have checked your regulations to see whether you need to refill the fuel tank, otherwise you may find yourself with additional charges to pay before you leave.