See below a selection of excellent group excursions from Costa del Sol with Viator, perfect opportunities to see the major attractions in Andalucia without the hassle of having to organise it yourself.
how to book
Click on one of the excursions below to read more information and to proceed with your online booking by following the instructions. Select the date, your tour language, and pick up area.
pick up & timings
In the coach tours below the pick up will be either from central meeting points or your hotel as stated. The pick up will tend to be early in the morning. Read about the pick point in the "Schedule Detail" section on the next page under "Departure Point" and "Departure time" headings. Exact collection point information times will be confirmed in the booking confirmation email, along with your printable ticket. For some tours you are invited to contact the provider to arrange a specific pick up point. If the detailed pick up arrangements are not entirely satisfactory the booking can be cancelled at no cost seven days in advance.
Summary of excursion days
,
Day of the week
Destination
Monday
Gibraltar, Nerja, Alhambra
Tuesday
Gibraltar, Ronda, Alhambra Granada, Tangier, Alhambra
Wednesday
Gibraltar, Sevilla, Tangier, Alhambra, Caminito del Rey
Thursday
Gibraltar, Cordoba, Tangier, Alhambra & Granada, Alhambra
Ronda (Apr-Oct), Nerja (Apr-Oct)
Friday
Caminito del Rey, Gibraltar, Jerez, Seville (Apr-Oct), Tangier, Alhambra
Saturday
Gibraltar, Ronda, Tangier, Alhambra
Sunday
Alhambra

Alhambra and Granada Coach Tour from Costa del Sol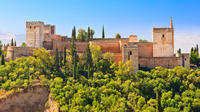 Visit Alhambra and Generalife gardens, followed by a Granada city centre walking tour. Tuesday, Thursdays and Fridays

From Torremolinos and Fuengirola - 82 €
From Marbella - 87 €
From Estepona - 94 €

Alhambra - Costa del Sol hotel pick up tour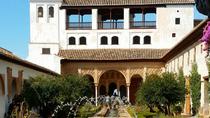 Visit Alhambra and Generalife gardens. EveryDay

From Malaga, Torremolinos, Benalmadena hotels - 129 €
From Marbella, Mijas Costa, Fuengirola hotels - 135 €

Caminito del Rey Tour from Costa del Sol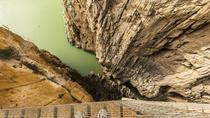 Walk the Caminito del Rey with guide and transport from Costa del Sol. This tour helps you walk the exciting path without any of the logistical complications. Wednesdays and Fridays

From Marbella, Torremolinos, Fuengirola and Malaga - 42 €

Gibraltar sight seeing day trip from Costa del Sol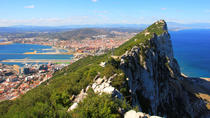 Visit Gibraltar on a one-day-tour. St Michaels caves and guided rock tour to see the apes. Visit main street for shopping.
Monday to Saturdays
From Torremolinos - Fuengirola, Marbella - San Pedro, Estepona - 53 €
Ronda and Tajo Gorge Day trip from Costa del Sol


Visit Ronda Ronda visit the Bullring and Museum and a local winery with time for a stroll. Tuesday & Thursday (Apr-Oct) & Saturdays
From Torremolinos, Fuengirola, Marbella, San Pedro - 45 €
Monumental Seville Tour from Costa del Sol


Visit Seville includes panoramic bus tour of Maria Luisa park and Expo site, walking tour of old town, admision to Cathedral and Giralda. Wednesdays & Fridays (Apr - Oct)
From Torremolinos and Fuengirola - 67 €
From San Pedro and Marbella - 72 €
From Estepona - 77 €

Monumental Cordoba Tour from Costa del Sol


Visit Cordoba includes bus tour for historicl overview of Roman bridge and Mosque, walking tour of old town and Jewish Quarter, free time for lunch and visit to typical pations and gardens. Thursdays
From Torremolinos and Fuengirola - 67 €
From Marbella and San Pedro - 72 €
From Estepona - 77 €

Gibraltar Shopping from Costa del Sol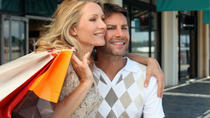 Visit Gibraltar and for shoping. A guide on the coach will orientate you and answer any questions. You wiull have four to five hours free time to shop or explore.
Monday to Saturdays
From Torremolinos - Fuengirola, Marbella - San Pedro, Estepona - 28 €
Nerja and Frigiliana Tour from Costa del Sol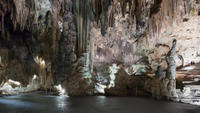 Visit Frigiliana village for walking tour, and then to seaside town of Nerja us Balcon de Europa. Optional extra visit to the Caves of Nerja. Mondays & Thursdays (Apr - Oct )
From Torremolinos & Fuengirola - 34 €
From Torremolinos & Fuengirola - including caves 41 €

Jerez and Cadiz, Winery, Dancing Horses, Boat trip from Costa del Sol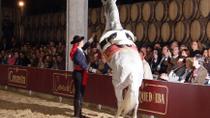 Visit Jerez de la Frontera by driving over Ruta del Toro. Tour Williams and Humbert winery and learn about sherry production then watch the Dancing horses. Next a boat trip from El Puerto de Santa Maria to Cadiz with free time to explore city. Fridays. March to October.
From Malaga, Torremolinos, Fuengirola, Mijas Costa, Marbella, Estepona - 50 €

Morocco Day Trip to Tangier from Costa del Sol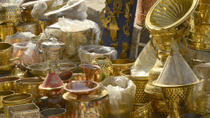 Visit Tanger, Morroco by taking the 45-60 minute ferry. Enjoy a guided walking tour around a small souk and the Medina (old walled city). Head to the bazar for souvenir shopping. Optional Camel ride at extra cost. Tuesday to Saturday.
From Torremolinos, Fuengirola, Marbella, Estepona - 88.10 €

SELF DRIVE EXCURSIONS FROM COSTA DEL SOL
If you have a car, or a hire a car in Marbella read about our suggestions for self drive excursions from Marbella to the white villages near the Costa del Sol, along the Atlantic coast, the cities of Andalucia plus a few curiosities as well. More>