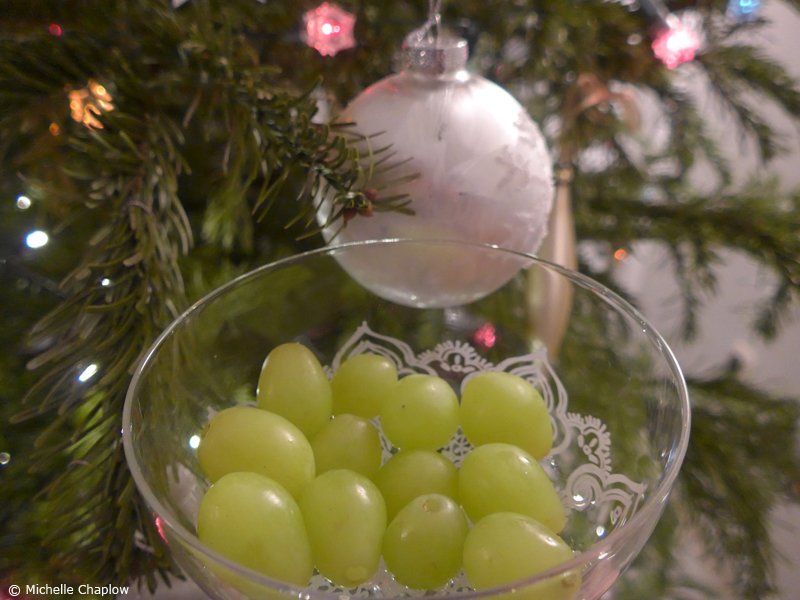 12 lucky grapes, one for each month of the forthcoming year.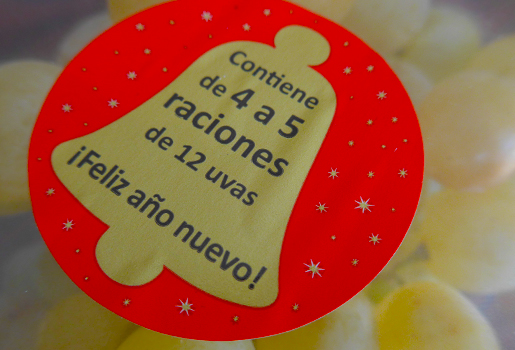 Down your 12 grapes, one by one with the chimes of the clock © Michelle Chaplow
New Year's Eve
Possibly you thought the Christmas season was over on New Year's Eve, but in Spain this is just the mid-point of all the celebrating. In this country, the tradition is to have a rather late dinner with your family – just one more rich, elaborate dinner, of course, complete with all the pastries, dried fruits and nuts and mountains of turrón that finish every meal at this time of year.
Just before midnight, the ubiquitous television transports the whole of Spain to Madrid's central Plaza Mayor where glitzy presenters are watching the clock and preparing to down their traditional 12 grapes. Have yours ready – some cheat by taking out the seeds or using the special canned variety on sale everywhere at this time of year – and down them one by one with the chimes of the clock. Eat them all without chocking to death and you've earned yourself a dose of good luck for the coming year!
After midnight the young and free head out into the night to celebrate into the early hours of dawn whereupon they return home to crash before – you guessed it – another huge family meal.

More about New Years Eve in or Living in Andalucia section
Search Hotels in Andalucia