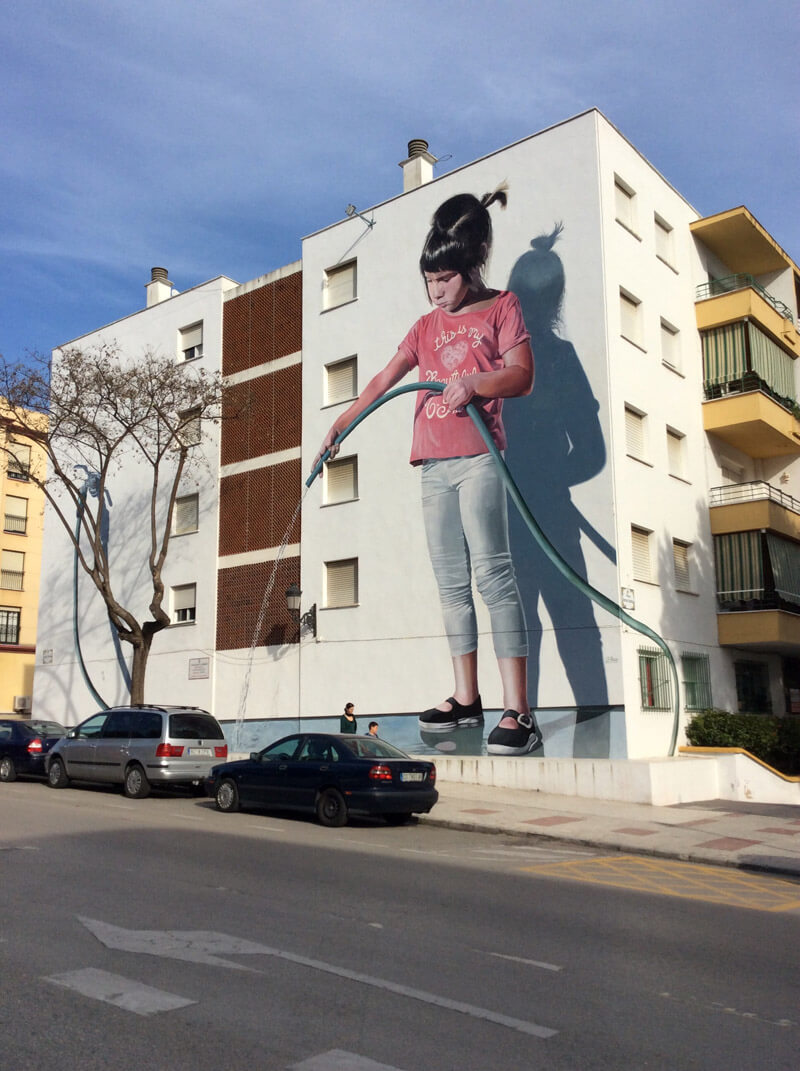 Regando el Jardin
ESTEPONA MURALs - Regando el Jardin
'Regando el Jardin' (Watering the Garden) is the third mural by Jose Fernandez Rios. It was inaugurated in November 2014 and is located on Avenida Andalucia in Barriada de las Fuerzas Armadas.
The mural which covers a wall measuring 240m depicts a child watering a tree. In typical J.F Rios style this mural is an optical illusion and it looks as if the girl is watering a real tree that appears to be planted in the street. The combination of the pictorial and lifelike elements create an eye catching image and the artist intended it to symbolise his hope that the future generation will respect and care for nature.
Take me back to the Estepona Murals home page.
Search Hotels near Estepona murals